Importance of Getting Involved in College Activities
If you are a fresher and have recently got admission in the college, let us give you the info that there is much more than classes and studies in college life. Colleges and universities around the world offer various activities for students. These colleges and universities have various clubs and societies to choose from like there is a debating society, cultural society, theatre society, singing and dancing society, moot society, sports clubs, etc. On the date you get admission in the college, representatives of these societies and clubs pitch you to join them, telling you the benefits. Always remember that you are a student for a few more years, this is the only time you can involve yourself in any extra-curricular activity. After some time, you will be doing your salaried job or running a business and there will be no time for this experience.
Now, you would be thinking that what if you don't know, what excites you or what is your hobby? There are several activities offered in colleges and to know about them, you need to visit the student activity office on your campus. They will inform you and may do your counseling too, which could help you in knowing your interest better. They will even tell you about the importance of getting involved in college activities. We can tell you a few as follows:
Develop your skills
Each activity has its own beneficial value. Either you join a cultural society or a sports club; you will definitely develop a skill. The skill that will help you throughout your life. You might have heard of you will hear it soon that nowadays, people don't get jobs with the help of their degrees but with the help of skill set they have and how much they have mastered in it. With these societies and clubs, you can master the existing skills you have or can develop a new skill in you.
Build your network
It is said that it is not what you know, it is who you know. Though we will not entirely agree with this it is true at some point. You would have seen that a boss hired his or her friend for a role in his or her company. You would also have benefited from the friendship with your senior. It is a tendency to believe and enjoy working more with your friend than a stranger, that is why it is said to make more networks during your college life by joining clubs and societies as you meet and interact with new people.
Relax your mind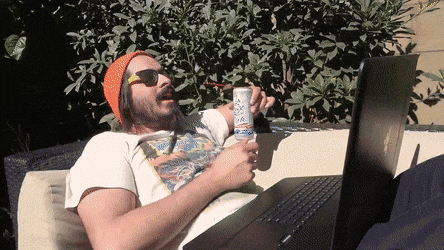 You would be thinking that joining a club or society will add one more activity in your daily schedule, resulting in the increasing stress of your life. But it is not what you think like if you join something that excites you then you will release a lot of stress from your life. Studying daily and opting for various competitive exams leads to a lot of pressure which can be reduced with the help of such activities.
Involving yourself in various activities in college help you gain experience that is much needed in today's life. You learn new things, help you become an extrovert, interact with new people, and at least you improve your communicative skills.